1 PLAYER CHESS
One-player chess games always open with a queen capture by the king, after which the plot thickens.
LINK
2 PLAYER CHESS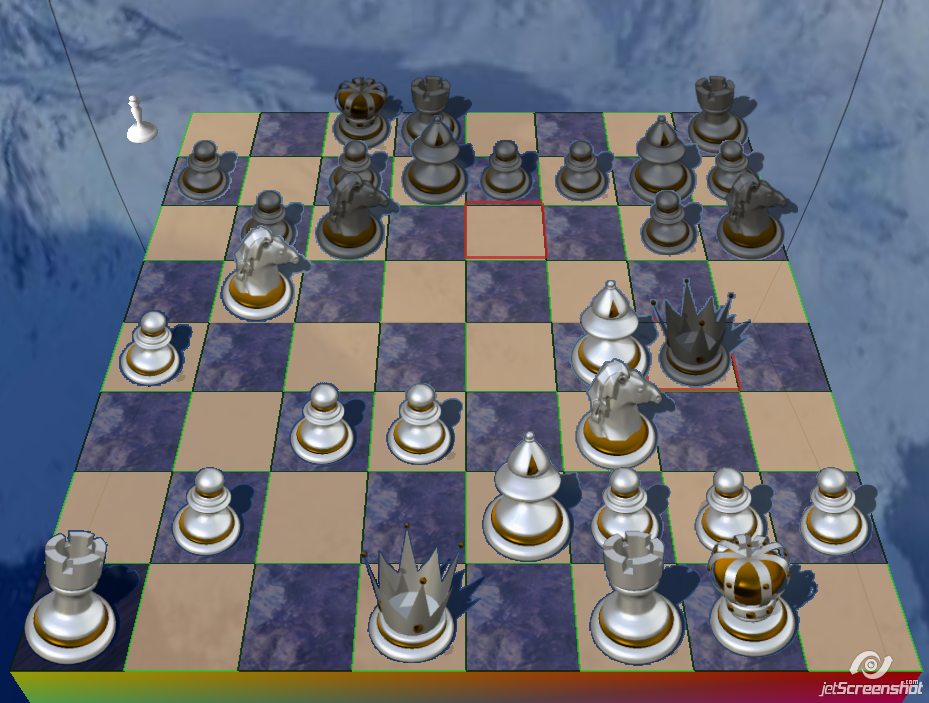 If you are looking for a real brain-teaser to kill your spare time, then nothing could match the standards of Chess. It has been among the most preferred strategy-building games since ages. If you are looking for some challenging stuff in Chess, then you can try out Falco Chess for the purpose. The utility installs a Chess game on your system, and you can enjoy playing one player or two player chess game. It even provides you with undo/redo feature to play safely, and even you can save and load the game to continue further. You can enjoy the game in three distinct levels, namely, easy, medium, and hard.
LINK
3 PLAYER CHESS
Ever been told two's a couple, three's a crowd? Well, it's true in most cases, but if three people are looking to play chess and the game as you know it is only equipped for 2 players, fret not. The new 3-Man Chess board called "In The Round" is meant for three players and does not compromise any of the rules, strategies or competitive challenges that make playing Chess enjoyable. A player can be checkmated by one or both players, adding more excitement to the game. The game is patented and played "in the round".
LINK
4 PLAYER CHESS
A rare Victorian four player chess set, with red stained and natural ivory, ebony and boxwood pegged pieces on a folding golden oak stand with plaque 'George Hope Verney, President of the London Four Handed Chess Club, 1885', with original leather case, 20ins, Kings 2ins.
LINK
5 PLAYER CHESS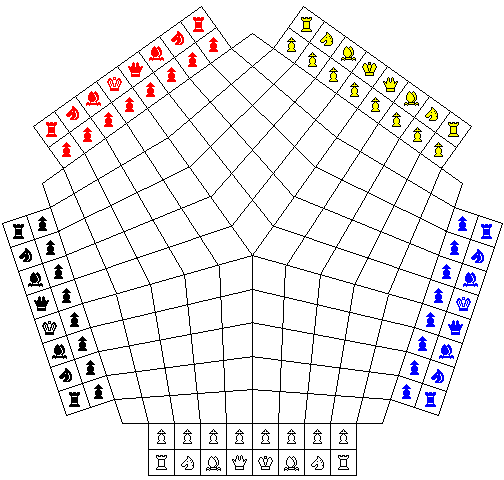 . In the bottom half of the diagram, the way in which the pieces move from the squares of the center star is illustrated. The basic limitation is that bishops cannot move through the center of the board, which would let them choose two paths for continuing a move. This affects the move of the Knight as well as the Bishop; lines on which these pieces would be able to move with a more liberal rule are shown in yellow.
LINK
6 PLAYER CHESS
LINK
7 PLAYER CHESS