What do fish tanks and arm chairs have in common? If you said, "absolutely nothing," then you'd only be right 99 times out of 100. Most pieces of furniture are built out of wood or fabric, but I think that shows lack of imagination. Why build furniture when you can build fishiture? OK, I admit: that name needs some work, but the general principle still applies.
LINK
Adding an aquarium to your home sure makes your room beautiful. But more than that studies have shown that observing fish help alleviate stress and reduce blood pressure.
LINK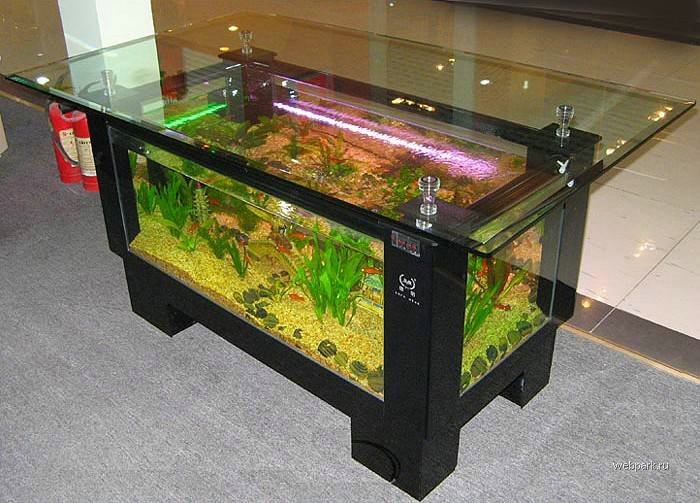 f you do not have enough room in your new office to put an aquarium, just integrate an Aquarium in the table. An excellent space saving in office and home decoration can be done when you combine an aquarium with a coffee table. These tables, with their spectacular beauty, will entertain, relax and inspire anyone.
LINK