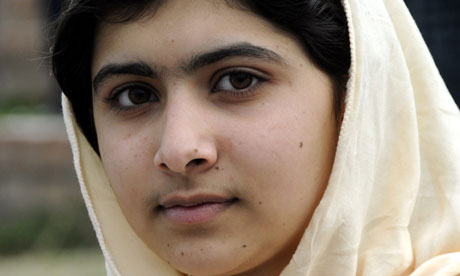 Malala Yousafzai in Islamabad, Pakistan, on 8 March 2012. Malala was shot and wounded by Taliban gunmen in Swat on 9 October.
LINK
At the beginning of 2009, when Malala began to write for BBC Urdu Service, Taliban leader Maulana Fazlullah issued an edict banning television, music, girls' education, and women going out for shopping. Malala and her family had received many death threats earlier, but they knew they were following a prophet who had instructed his followers to go to China (meaning a far off land) for learning.
LINK
The international children's advocacy group Kids Rights Foundation included Yousafzai among the nominees for the International Children's Peace Prize, making her the first Pakistani girl nominated for the award.
LINK